My darling husband, stumbler that he is, always shows me the wierd and wonderful things he finds online. He is a true bargain hunter of the Googlesphere and it never ceases to amaze me what people are doing to survive and thrive.
Enter Etsy.com, a favourite of mine and many people like me; so fantastic because antique, homemade and underground fashions thrive here. I will admit that much of the inspiration for my wedding came from Etsy and no small part of things bought there either. Etsy can be a fantastic place to launch a fashion line or a small business without the huge outlay that traditional start-ups face such as e-commerce websites or a physical store.
There is a dark side to Etsy, though, as with all brilliant online tools. Here is a look at some big mistakes that small businesses make with a focus on Etsy shops. Disclaimer: because I am not here to be a jerk, shop names and details will be blurred out but may be shown on linked websites.
Me-too-ism:
This is one that not all marketers will agree with but here is my position. There is a distinct difference between;
Seeing a trend and tailoring  a product or service to meet that trend (marketing)
and, simply bulk-painting your marketing materials to meet that trend (???)
Game of Thrones (Book turned HBO series)
I love Game of Thrones and I cannot wait to see series 2.I have seen so many examples of awesome Game of Thrones merchandise made by fans or those who can see a growing trend that they cater for. These shops do not necessarily cater only to Game of Thrones merchandise. Many are good at what they do in their marketplace. They do, however, realise that there is profit to be made when a book (or TV show, movie, game, meme or pop culture icon) becomes popular.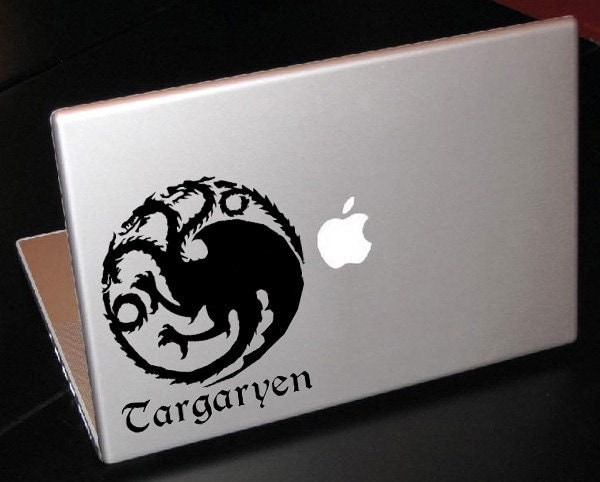 The other strategy, which is the painting over all you sell with the latest trend, is not a desirable strategy. It may get you a few sales but it also damages your brand, making it seem like a knock-off, cheap and more than a little ridiculous. Here are a few examples;
For those who are not avid fans, there are very few things that intersect the "Game of Thrones" and "Twilight" universes. This is not one of them.
Yes, there are dire wolves in Game of Thrones, but no, I do not believe for a second that this was truly "inspired" by them.
Again, I'm not sure how steampunk and Game of Thrones intersect… Not to mention that there was no mention of a Winterfell Emerald that I recall.
Why It Doesn't Work:
Beyond cheapening your brand, there are other reasons why this strategy should generally not be used. Firstly, it doesn't lend itself to long-term growth or sales. By aligning yourself with fads, it lends itself to end when the fad does. Positioning yourself as someone who can develop products that can cater to those fads is subtly but crucially different. The obvious cramming of key words into titles and copy is also an insult to your customers' intelligence. Yes, they have probably read the books or watched the show and they obviously love it. They will not appreciate those without a love or knowledge of the subject marketing to them. Which leads us to the next lesson;
Don't Treat Your Customers Like Imbeciles:
This obvious and insulting statement is mentioned mainly for specialised markets such as Etsy. People who look up terms such as "steampunk", "retro", "bohemian" and "geek" know what they want. This equally applies to other specialised markets offline. They will know what they want and why they are using search terms. These customers need to develop a relationship with your brand and what it provides. Stuffing keywords into a heading (read: blog, website or press release) will not endear you to the people you are trying to reach. This is much of what parody-meet-critique site Regretsy.com brings. The old trick of adding certain bells and whistles to products to make them seem something they are not is not going to work with today's savvy customers. Or, for variety, you could always sell Ghost Cats… thanks again to the researchers at Regretsy.com
What To Do Instead:
The over-stuffing of keywords into promotional material may simply mask a frustration of how to reach an uneducated or new market. There is a way to use these specialised terms to reach these markets without insulting your potential customers. Using terms that are popular to differentiate your product or service is one strategy.
Copy could read: "[product] is inspired by [owner]'s love of steampunk that is practical and inspired by other geekery". This uses key buzz words while creating interest in a potentially new or very niche product.
Avoid over-used words:
There is an inside joke in Public Relations that says if you want someone to throw out your press release, say that you're really really really excited. CEO's and sole-traders alike often translate their excitement about something in their business as newsworthy. I hate to tell you, but it's probably not. The topic, however, may be. There are many over-used words that are clichéd (that's one), awful (and another) and boring (and that makes three).
An article by Etsy Failure Bible, Regretsy.com, the word unique is completely over-used and, assumedly, not quite accurately. There are only so many identical "unique" things. Yes, I have read so many business and marketing plans with "The U word" included. The funny thing is, for many business owners, it isn't what they want to communicate.
What To Do Instead:
When you are writing any sort of public document (promotional material, business documents, letters), don't (I mean please don't) crack out the thesaurus. Stephen King has said
"Any word you have to hunt for in a thesaurus is the wrong word. There are no exceptions to this rule." I don't know if I fully agree with this (inspiration, for example could be a reason) but it is not a bad rule to stick to. (On a side note, he also said that "The road to hell is paved with adverbs" but I digress). If you find yourself using those words you see in every promotion really think about what you want to say.
This is by no means an exhaustive lesson, but it should help you on your way. For more laughs, make sure you have a look at Regretsy; well worth the time.